Congratulations!Bullvet Headquarters Move to the New Address
On 2nd January, 2023, the headquarter of Bullvet moved to the new address, officially moved to No. 6 Fuye Road, National High-tech Zone, and started to use the new comprehensive building (covering administration, e-commerce, marketing management, international trade, quality management, and technological innovation centers). All the employees of Bullvet gathered together in the new factory to witness this exciting moment together.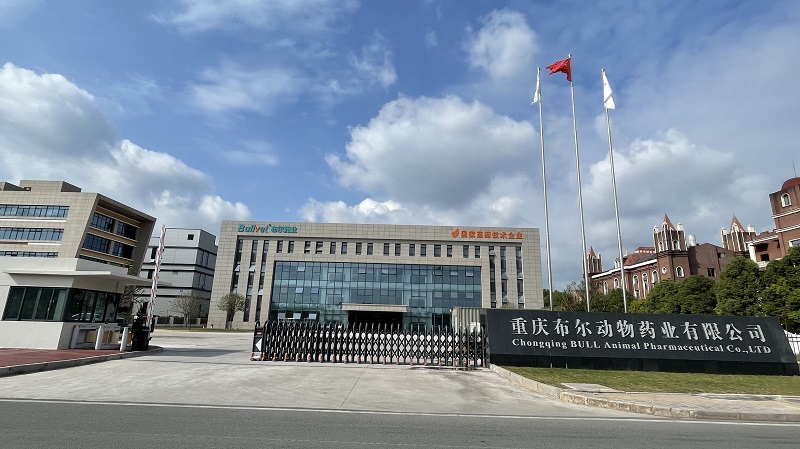 New address of Bullvet headquarter.
In the course of twelve years of development, Bullvet has gone through hardships and forged ahead. In the early days of its establishment, the three founding team members braved hardships and dangers in the rented factory building and started the business. From small to large, Bullvet moved forward steadily step by step, maintaining a growth rate of more than 25% every year, and made a great contribution to the economic development of Rongchang District. General Manager Dr. Wu Junwei hopes that all employees will take the relocation of the comprehensive building as an opportunity, in the new environment, stand at a new starting point and embark on a new journey, continuously develop new products, expand new markets and seek new customers, strive hard, continue to work hard for the sustainable and healthy development of Bullvet, and write a new chapter of Bullvet development!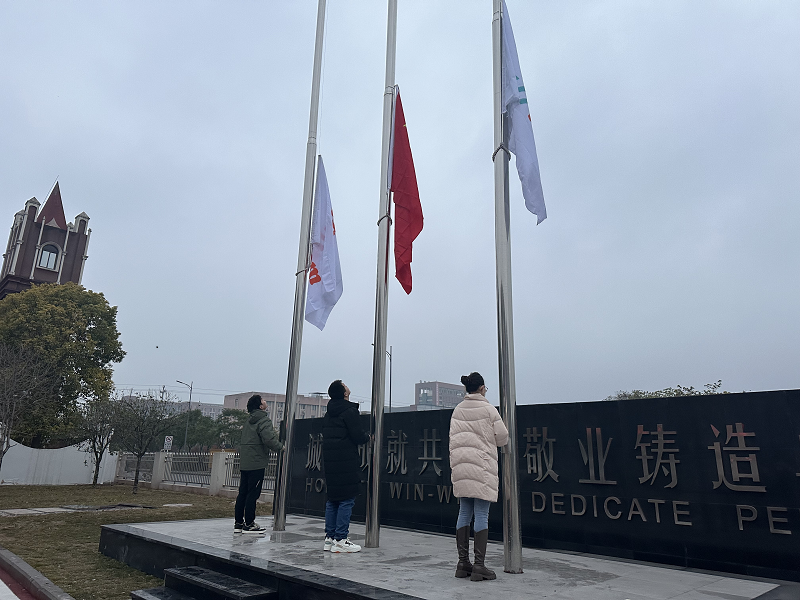 The flag bearer raises the national flag and the company flag.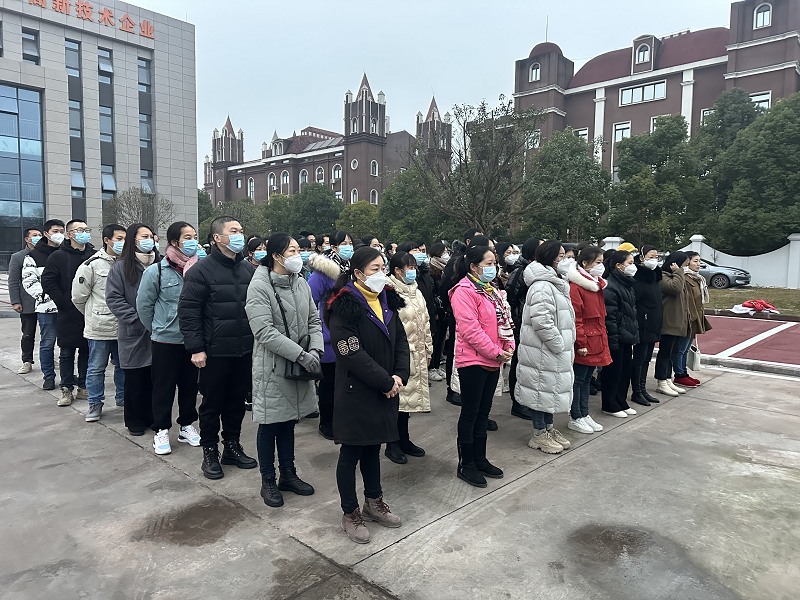 At 7:50am, the national flag raised slowly during the national anthem.
During the relocation process, all Bullvet employees carried forward the spirit of "mutual help, solidarity and cooperation", and organized the relocation site into an office, marketing, and R&D environment that meets the office environment standards at the fastest speed in the shortest time, The successful completion of the relocation work is inseparable from the close cooperation and strong support of the employees of various departments.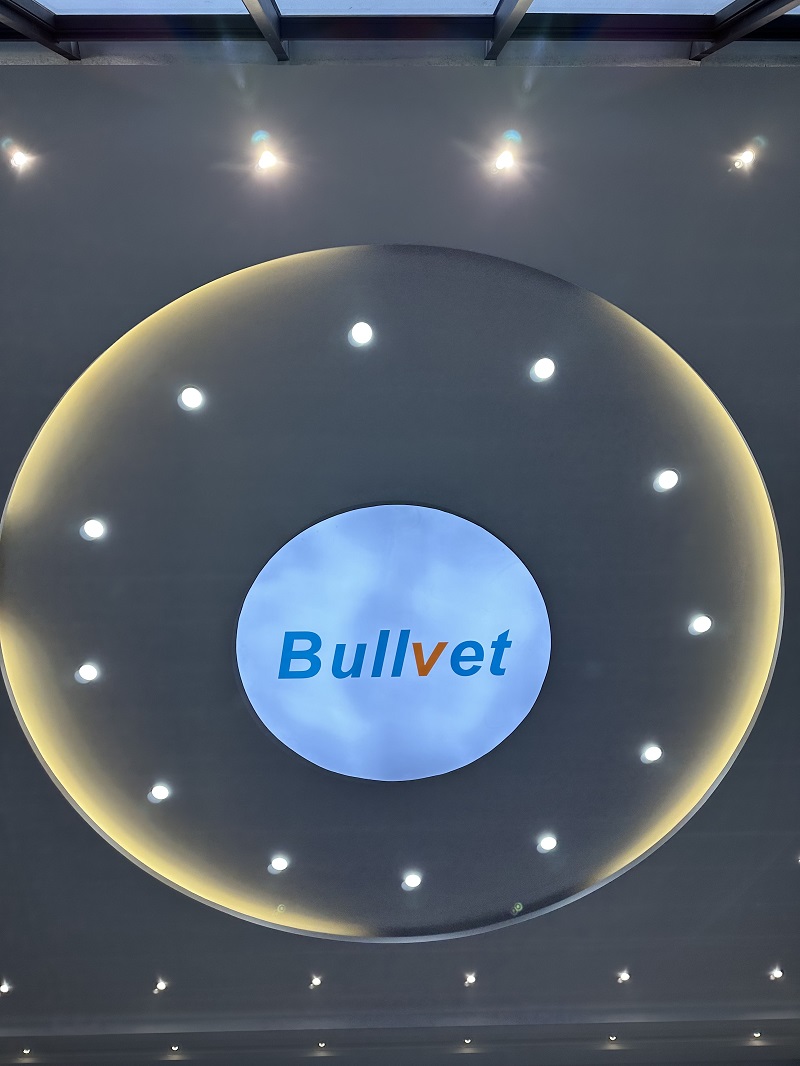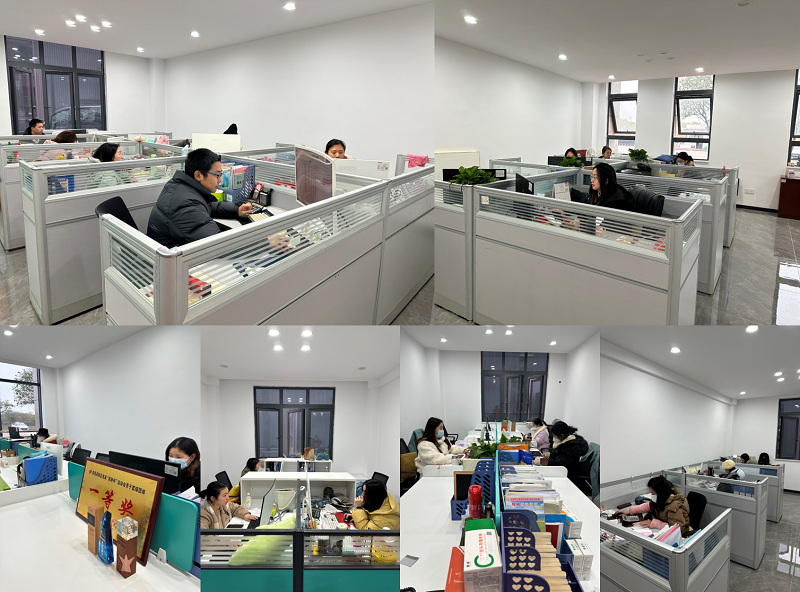 Bullvet employees work in the new offices.
New environment, new look and new hope, in this brand new working environment, every employee of Bullvet is fully motivated, ready to sow the seeds of hope on this hot land, irrigate and nourish it with hard work, hoping to gain more in the future, looking forward to a more brilliant tomorrow for Bullvet!